I haven't been having very good luck at Target when it comes to the deal scene lately. It seems like everyone that does "deals" gets there before me and ruins all the fun.
Well not today.
I was AMAZED at what I was able to get for $4.05 out of pocket.

Here's what I got and how you can do it too!
-- Glade Scented Oil Cans are on sale for 3/$5 = $1.66 each.

If you open the tin, there is a

$1.50 coupon inside

. Use that when you hit the checkout lane and spend only

$.16

per tin! (I purchased 10 for a total of $1.60)
-- I found AirWick FreshMatic Ultra air fresheners on clearance for $6.46.
I used my $6 off coupon from the newspaper and was able to score this for

$.46

! (The coupon said it was good for the iMotion brand, but the cashier scanned it and had no problems with it.)
-- The 5 oz. packages of Chef Michael's Dog Food were on clearance for $.50 each. That in itself is a great deal!
I used the FREE 5 oz. package of Chef Michael's Dog Food coupon from the newspaper. (I was able to score 3 of these for

FREE

!)
-- AirWick Scented Oil iMotion air fresheners are on sale for $4.99.
I used the $4 off coupon from the newspaper making the final cost =

$.99
-- Market Pantry string cheese
singles
are regularly priced at $.40 each.
Buy two and use the $1 off 2 Market Pantry cheeses Target coupon from here to snag these for

FREE

.
-- Pepperidge Farm Mini Chocolate Chunk cookies can be found in the $1 bins at the front of the store.
Buy two and use the $1 off 2 Pepperidge Farm Cookies from here to make these =

$.50 each
What a great trip!!! Let me know how you do too!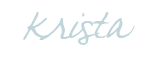 P.S.
The Target Corporate Coupon Policy that I blogged about
here
really came in handy today. The cashier wouldn't adjust my $1/2 Market Pantry Cheeses coupon until I showed her the Target Coupon Policy that clearly states that you CAN.
It's the little things in life that make me smile and winning that small battle made my day. If you haven't already printed out the Coupon Policy, take a minute and do it now. Trust me on this -- you'll be glad you did. :)